Friday 25th May 2018 - More 🌞🌞🌞🌞 all day
Mileage 46 miles from Faaborg to Kerteminde
Parking Coordinates 55.46483, 10.66991
Well, before I start, if your going to read all of this blog you might want to go and make a cuppa cos I think it might take you a
'lo-------ng time'!!
And Why? Because we visited
Egeskow Castle
and there was a huge amount to see and do! However before we did that we had to make an essential stop at Lidl to restock and there I managed to spend about 130 quid, so as you would imagine we almost needed a shoe horn to get it all into our cupboards!!
The castle and it's grounds were opened to the public in 1960 but the owners - Count Michael Ahlefeldt-Lauvig-Bille and his family are still resident in private quarters and I'm certain that he was the chap who whizzed passed me on his no hands segway!
Then after we'd soaked up the ambience of that area we toddled off through the Dahlia, kitchen, fuchsia and the white gardens to name but a few. Our wanderings also took us to a sculpture park and the old Beech Maze which unfortunately is now closed to the public.
It was very dense!
The reason for this is it's preservation - it dates back to 1730 but it was found that the ancient roots could no longer stand the foot fall of numerous visitors. However, as it's supposed to be haunted maybe we were better off not entering it's dense depths.
We eventually found our way to the English Garden where we found an ancient oak tree and also lots of colourful rhododendrons, and additionally, from here we had a fantastic view of the castle. Therefore, this was a stunning place to sit and gobble our picnic, and to make it even more English, we also had the pleasure of watching several children doing roly-polies down an embankment!
A Magnificent Oak in the English Garden
After that came the Yellow Room, The Turret, The Banqueting Hall, The Deer Hallway and several Bedrooms along with the music room and sitting rooms, and along our way we also found this full suit of armour that looked grand and old but was actually only constructed in 1999! At that time Count Micheal fulfilled his childhood dream of owning such a suit but I doubt he ever wore it much! The info board told us that it's made of 1.5 mm thick iron an it's decorated with gold, however it weighs more than 35 kilos and that's without the chain-mail that would need to be worn beneath it.
And after that we found the most interesting room of them all - The Rigborg Room where
Titania's Palace
is displayed.
Titania's Palace is a huge doll's house that was hand built in 1907 by Nevile Wilkinson for his daughter who wanted a proper house for the small elves and fairies that she had 'seen' at the bottom of the garden. Dad took 15 years to complete it and only then with the help of skilled craftsmen. It has 18 rooms and stands a little over 4 feet tall and the exquisite intricacy of the work along with 3,000 unique objects that have been collected from around the world are truly amazing.
Once our breath had been recovered from seeing all of the above we continued our journey through more of the other displays and collections that were on offer.
Inside the castle this included The Loft where hundreds of toys form the early 1900's were on display encapsulated in bubbles - John said he used to have a car just like that when he was a kid!
There was also a kitchen
And additionally under Egeskov's spire we spotted The Wooden Man - apparently if he's moved from his pillow the castle will sink into the moat on Christmas night. It seems this old prophecy kept the Egeskov family from celebrating Christmas in the castle in times gone by but the current Count and his family leave Christmas fare out for him to share with any other Christmas spirits who might be about!
Outside we visited the Classic Cars, and along side them was an old bus which seemed a perfect place for a quick rest!
The Hanging Motorcycles - it was almost like something out of Harry Potter except motor cycles instead of broomsticks
And there were also settings dedicated to a Rescue Museum depicting all sorts of fire engines and rescue vehicles, a grocer's shop, Dracula's Crypt, a fashion house displaying lots of Marie Antoinette's old clobber - as well as her chopped off head!, and even after that there was loads more which included a huge children's play area. The bumph we'd received on entry said it should only take 2 - 4 hours to see it all but you could easily have spent all day and still missed things.
However, we hadn't really got all day because we still needed to cross over the island to our next destination which was in the top north east of the island at Kerteminde. After our tiring day we arrived at the campsite around 5pm, and once again we were given lots of info about this area which is said to be another of outstanding natural beauty - we'll see when we set off on our explorations tomorrow.
Saturday 26th May 2018 🌞🌞🌞 till early afternoon ☁☁ then a bit cloudy🌞but with a good finish.
31 cycling miles today
This morning we set off on our bikes to explore the Hindsholm peninsula which lies to the North of our campsite (marked by the little red bike). But it's really quite difficult to describe our ride because to appreciate it's raw and natural beauty you would have had to have been there in person! I took quite a few photos but none of them captured the unadulterated beauty of the white sand beaches, the many miles of agricultural land and the very pretty villages where there were a plethora of chocolate box thatched 'cottages' - some of which were so big they would have been more deserving of the title of mansion!
Our target for today was Fyns Hoved which was right at the top of the peninsula and is said to be one of the most beautiful places in Denmark - but I'm not so sure about that because there just seems to be so many! If you look carefully at the map you can just about make out where a large spit of sand and gravel curves around to form a sheltered sea water lagoon, and it was in this delightful spot that we sat for lunch.
We're on the seaward side here
And after that we had planned to explore some of the other coves and beaches on the west side of the peninsula - but when John investigated on his Maps.Me app it seemed that by doing so we could easily have extended our ride to over 40 miles, and as we're a little our out of practice for long distances we thought it might be a tad too far! Therefore we chose a route that was more or less down the centre of the land mass, but even that brought our total to a little over 31 miles!
Sunday 27th May 2018 ☁☁ and cooler than of late but with glimmers of 🌞🌞
Only about 4 walking miles
After our exertions of yesterday we decided to treat the Sabbath as our day of rest, so all we'd planned to do was take a walk from the campsite into the town of Kerteminde. So after a lazy get up we packed a bag with raincoats and coffee (⛈️thunder storms had been predicted⛈️) and meandered along the flower strewn sea front into the interesting town.
The Old alongside the new in Kerteminde
Once there we pottered around the various shops and cafes, but as it was Sunday and still out of season, many of them were closed and everywhere seemed pretty well deserted. However, we did find a couple of bakeries open and the local spar shop also beckoned us in. From the latter we purchased a huge punnet of local strawberries and from the former we indulged in two delicious cakes which we messily scoffed on the harbour side while watching loads of boats bobbing about in the marina.
Then we strolled back along the beach front for a restful afternoon and to enjoy our other purchase which was a bottle of Aussie Wine! However, now John's rather worried me!!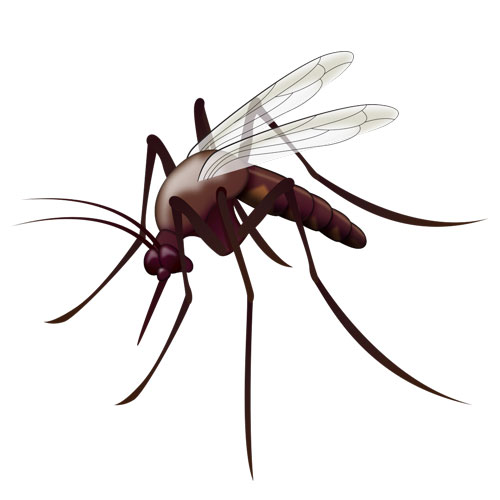 While I've been sitting typing this he's been exploring places for our onward journey through Sweden and he came across a town on our route called Deje where the residents, along with there pets, have been almost house bound for the last two weeks because of a huge infestation of marauding mozzies!! Needless to say he's adjusted our route slightly but other than that it's just to be hoped my horde of Avon skin so soft works!!
Anyway, for now the sun is out so while we are insect free we're going to make the most of it!!
But just before I go I've got another picture to share - however, if you didn't read my last post you might not quite get it!
We think the captions should read 'he did catch me and survived to tell the tale - a big sloppy kiss was his reward'!!!
Cheerio for now 😗😗
Click here to see our Danish Camping spots