Monday 29th January 2018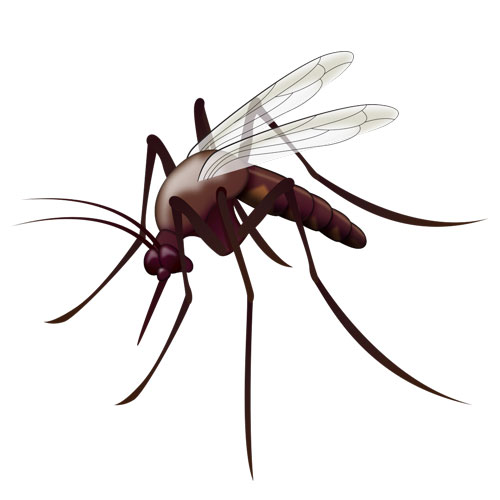 Today was moving day - and to be honest we were very glad because the site we've been on at Calp - Estrella - seems to have more than it's share of sharp toothed Mozzies, and we're both suffering from the scars they inflict to prove it! Every morning we've had a bit of a competition to see who's achieved the most new bites overnight - and guess who mostly won!
So this morning we were soon packed up and heading for our next pre booked destination - but we later realised we seemed to have one or two sneaky little passengers who travelled along with us!! Our new residence was to be a camper stop at El Campello which is only about 40 miles further up the coast - however on the way we'd got one or two missions to complete! Recently, we've been making enquires about availability of pitches on campsites in places we want to visit but finding that a lot of the them are fully booked - and these days wild camping isn't so much of an option in this part of Spain! Therefore one of our tasks was to stop off at a site at La Vila Joiosa (near Benidorm) and confirm our pitch for early February - and it was a good job we did because we managed to snap up the last one that was available for that week! It really is amazingly busy with motorhomers over here - so for the rest of our stay I don't think we'll be leaving things to chance.
Our other jobs for the day included shopping and refuelling but they were soon achieved so by about 2ish we found ourselves rolling onto another very full site that was to be our home for the next 10 days. And it is just for motorhomes but strangely, and maybe a bit disconcertingly it's called Area 7 - it all sounded a bit mysterious and related to strange goings on - but it turned out to be a very friendly and inviting place! Once settled our first priority was lunch, and then a stroll down to the sea front to see where we'd 'landed' - and we were quite impressed!
The site is a couple miles outside El Campello but the lovely promenade which is located directly behind a wide sandy beach and the Med runs for several miles in both directions from where we entered it, so we'll have plenty of scope for walking - unfortunately, cycling is not allowed although there were quite a few who were disregarding the signs and just enjoying the miles of flat coastline!
Tuesday 30th January 2018
This morning we headed into El Campello to explore the town and treat ourselves to lunch out! We walked probably about 3 miles to the marina where apparently a fish market is held - but we were either to late or there on the wrong day because the most active thing that seemed to be happening was a boules match on the beach. However, we were able to admire the hundreds of moored yachts and also the 16th century tower that overlooks the harbour - apparently it used to be a lookout post for Berber pirates, and when the 'baddies' 🏴‍☠️ were sighted smoke signals were sent to other towers further along the coast to warn of danger.
And by the time our walk was half complete our thoughts were turning to finding a feeding station - and we were well and truly spoiled for choice - there were literally hundreds of cafes, reausturants and bars all advertising there offerings - but John had spotted a tapas bar further back down the prom! So we about turned and strolled back the way we'd come - but when we got there we were a little disappointed by their offerings! However all was not lost because not much further down the row we spotted Bernie's - an English sports bar that was offering Fish & Chips!
Once our appetites were replete we wandered into the town - but that proved to be a bit of a waste of time because all we could do was a bit of window shopping! It was very firmly Closed O'clock and nowhere was reopening till 5pm ! Therefore, with little other choice we took ourselves off home where we passed the rest of the afternoon soaking up some rays and generally watching the antics of every-bodies outdoor living!
Wednesday 31st January 2018
In total over the last 3 days we've probably walked about 20 miles - it's a hard life but someones got to do it! So tomorrow (Thursday) we're awarding ourselves a day of rest and relaxation - but maybe that's what we do most days now were retired old codgers 🤣🤣!!
Thursday 1st February 2017 🐇🐰🐇
Well, we didn't quite relax all day! We've been reading about Dr Micheal Mosley's
Active 10 Plan
- he reckons that three 10 minute fast walks might be better that doing the popular 10,000 steps! So this morning we set off for a fast walk that lasted a good bit longer than the prescribed period - but hey ho - surely it all counts!
Friday 2nd February 2017
Today we'd planned a trip on the tram into Alicante - but unfortunately we got rained off! The pitter patter of rain drops had bounced off our roof for most of the night and this morning we woke to drab dark grey skies that promised more of the same. Additionally, when we peered over to the North West there was a good dusting of snow on
☃️'them-there-hills'
☃️ and the needle on the thermometer gauge wasn't managing to struggle above a
shivery
10 degrees!
Therefore, we shelved our planned outing till tomorrow when the weather man predicts ☀️ the sun will shine all day ☀️! And for today, we just followed a bit more of Micheal's advice and went for another fast hour long walk along the prom 🚶‍♀️🚶‍♂️ 😀!
So that's it for another episode of John and Lin's life in Spain!
Cheerio and take care till next time 😗😗
Click here to see our Spanish camping spots