Thursday 31st May 2018 🌞🌞🌞🌞🌞 another hot one!!!
56 Miles today from Roskilde to Hillerod (but with several false starts!)
Parking Coordinates 55.92372, 12.29571
This morning we left Roskilde camping - and to say the least it had been one of the most expensive sites we've ever stayed on at nearly £30 a night plus extra for showers! So after that our intention was to find somewhere a bit cheaper and also a bit less populated, so when John spied a 4 van Camper stop on the edge of a marina in a quieter spot on the Roskilde Fjord we thought that would be ideal - and it would have been if we hadn't had a very disappointing event!!
What could have been our parking space 😞
We arrived to find ourselves the only van there in a fairly isolated spot, but a notice invited us to plug in and make ourselves comfortable and that someone would come around to collect our 140 Kr fee (£15). However, once we'd plugged we realised we'd got something of a
PROBLEM!!
In our van we've got a big 3 way fridge that runs on battery power while we're in motion, but then will switch to automatically to either electric or gas once we're stationary depending upon which is available. Therefore, once our electricity cable was in place it should have worked on electric - but straight away it threw up an error code which we thought indicated that there were insufficient volts tip-toeing across the connection for it to work! This was a problem because we were also low on LPG gas and there is none available in this part of Denmark so we can't fill up until we get into Sweden, and even there it's a bit like hen's teeth!!
At that point we thought the problem lay with the supply we had connected too, so we just decided we'd cancel our stay there and move onto a campsite, but when we arrived at Hillerod Camping the problem reoccurred so obviously the fault was all ours 😰😱. Therefore, we felt we'd got no other option than to use some of our precious gas and possibly move into Sweden sooner rather than later, but we thought we could possibly limp along for another couple of days while we investigated what this area has to offer.
When we arrived the very friendly owners showed us round, and although Roskilde had claimed to be the most beautiful campsite in Denmark I'd have to disagree now I've seen this one! It's lovely with lots of flower filled court yards and sitting places, a really good visitors kitchen and first class sanitary facilities with free showers and lots of little extras. Additionally, there are celebrations tomorrow and over the weekend to mark the first day of summer so there will be bands and events in the town and on site so hopefully that will be some of our entertainment sorted.
Anyway, we quickly settled in, had a quick late lunch and then pottered out into the town to view the magnificent Frederiksborg Castle and it's lovely lake and gardens. Then after our walk we indulged in decadent calorie laden ice creams before heading back to the van to try and cool off. And this was more or less when we realised our
PROBLEM
was possibly a bit more serious than we'd first thought 😰😱! The fridge wasn't working on gas either - it was completely dead and it's contents quite warm, but by that time (6pm) there was really nothing we could do except leave it switched onto gas and hope a mechanically minded fairy might nip in overnight to fix it!
Friday 1st June 2018 🐇🐰🐇 🌞🌞🌞 Still very hot and certainly no time to be without a fridge!!
20 Miles
As you'd probably guess - no such luck - maybe it's a fairy public holiday😂😂😂 but whatever, our fridge was still completely on strike!! By now we'd chucked some of our perishables away and what was salvageable had been moved into the campsite's kitchen fridge, but obviously our priority now was to find someone to fix it.
Unfortunately, this seemed to be easier said than done! We rang a major dealership but they said they were too busy to help today, so with the help of the campsite owner (Annettea) we rang several more but all with the same response. Eventually Annettea did manage to find someone who was prepared to have a look and as they were quite nearby we were on their doorstep very quickly - but sadly they were unable to help! So by now we were quite desperate (it's quite hard to manage in this heat without any cooling device) so therefore we decided to make the 14 mile journey to the major dealership that we'd tried in the first place, and although they couldn't help today they have given us an appointment to come back on Monday when they will try to diagnose the problem.
But we're not going to be beaten - if it can't be repaired within a reasonable time frame we're going to buy a small 12 volt portable cooler box and carry on with our expedition anyway - it might just be slightly more challenging that way!
Anyway, by the time we'd done all that it was a late lunch once again, but as it looks as if we're going to be staying here for a while so it doesn't really matter that we'd wasted most of the day. However we did get to see 'Den Kongelige Livgardes Tambourkorps when they played on the campsite - but I'm not quite sure how they survived in their huge 2 kg bearskin hats and full uniform in 27 degree blazing sunshine.
Then after they'd done we went back to T4rdis2 for a nice
cool
tepid drink, and then over to the camp kitchen with it's lovely courtyard for our tea! Even though I had to cook it it was still very convivial with several neighbours also participating in alfresco dining and of course a nice drop of 🍷🍷 to wash our meal down. Apparently there's a rule here that says '
A meal without wine is called breakfast'!
!
Saturday 2nd June 2018 🌞🌞🌞🌞 29 degrees today!
Well, this heat wave has been almost continuous now since we left England 3 and a half weeks ago, and if the weather predictions are right there is no end in sight for at least the next 10 days😎! And although we're enjoying all this lovely sunshine it can get to feel a rather draining at times and also make you a bit lazy. So, with possibly lots of time on our hands here (while we wait for the fridge to be fixed) we certainly weren't going to rush about today.
Therefore, a plan was hatched to walk up into the town to see what happenings were going on there, and then to have a stroll around Frederiksborg Castle's formal and informal Gardens - but not the castle itself because it was far too busy.
A rowing event that was causing great excitment
The Grand Fountain Outside the Castle.
The town itself was heaving with people, fairground rides, rowing races and lots of stalls, games, music and small children's events, but obviously the language being used to inform everybody of what was happening was Danish - so all in all the extravaganza didn't really appeal to us. Therefore, after we'd had a bit of a look around we quickly pushed on out into the quite and tranquillity of the informal forested garden areas.
Nest Building in Progress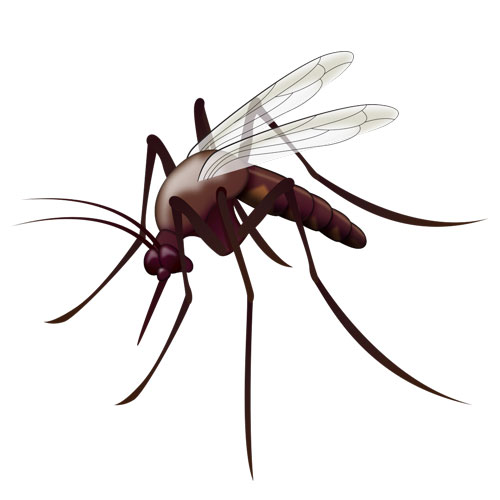 Here we found lots of lakes with water fowl and chicks, lots of shady glades where ancient old trees towered above us, and also only the second lot of bugs that have attacked us so far! I was well protected cos I'd almost almost bathed in mosi repellent but not John! I managed to batter 2 before they bit him but when I squatted the 3rd a plume of bright red blood erupted from it so I knew it'd got him!
Therefore, bite score so far John 7😒😒 Me 0 😂😂!
Anyway, as you might guess we quickly vacated that spot and instead went to explore the formal areas which are laid out in a Baroque style and date back to the 18th century. More recently in 1996 large parts have been restored or recreated and guests can enter for free and enjoy the boxwood monogram embroidery patters, along with the cascades and fountains that are symmetrically positioned and run parallel to one side of the castle. However, unfortunately parts of the box hedging are under attack from parasites, and the damage done by them was plainly visible in places, but apparently this isn't going to be tolerated and more restoration work will be done in the near future.
We paused for lunch in the formal areas under the shade of pollarded beech trees, and thankfully there wasn't a mosi in sight to spoil our meal, and after that we just wandered through the town again before returning to the campsite to cool off and also to enjoy another alfresco supper in the courtyard.
Sunday 3rd June 2018 🌞🌞🌞🌞 hot, hot, hot 😊
Today, because we haven't got much food on board because of our lack of a fridge, we decided to treat ourselves to a meal out - and as our venue we choose The Rib House mostly because it had got such a magnificent view of the castle.
However, before we left T4rdis2 we were able to watch 6 lots of horse and traps getting ready to parade around the Hillerod's streets as part of the ongoing festivities.
We'd decided our order of the day would be to go to the Rib House quite early (12.30 ish) for lunch and then to visit the interior of the castle in the hope that we might find a cool spot to while away an hour or to in the hottest part of the day.
But we almost got more than we bargained for - we ordered large 🍺🍺 because we fancied a long drink - but we didn't quite expect to get a pint and half in one glass (750mls), and our meals were of the same astronomical proportions!! John managed to polish his off but mine beat me 😂😂!! And after that we could hardly move - but it took us a lo______ng time to finish off them big beers anyway!
Then, when we did eventually shift ourselves we hadn't got far to go until we were in the slightly cooler interior of
Frederiksborg Castle (Slot)
. Now, I could write absolutely loads about that and also add tons of pictures but then my blog might become a bit like a history lesson, so history wise I'm going to be brief, and I'll only add my favourite pics, but if you want to see or know more click on the link because their excellent web site is available in English.
The original castle was built in the early 17th century as a Royal residence but it was largely destroyed by a serious fire in 1859. Rebuilding took place between 1859 and 1882 and much of the structure was replicated using the old plans and working from paintings. In 1882 when it was reopened it became a public building - The Danish Museum of National History - and to this day that is still it's main function.
The areas that are open for viewing are vast, and hold hundreds of portraits and magnificent pieces of furniture, and they also tell much of Denmark's history over many centuries, but for me the most interesting things were the actual architecture of the rooms, especially the very grand cornices and ceilings.
Different inlays like this were repeated many thousands of times.
The Chapel Organ
The Alter Piece
A Grand Lady in The Rose Room
And a Pheasant Pie!!
Then, once we'd done in the castle we did little more that stroll in the gardens again before retiring back to T4rdis2 to try and cool down.
Tomorrow we'll hopefully find out if our fridge can be resuscitated - but you'll have to tune in next time if you want to know the answer to that one!!
Bye for now 😙😙
Click here to see our Danish camping spots